STI-6700: Break Glass Stopper® - Keys Under Glass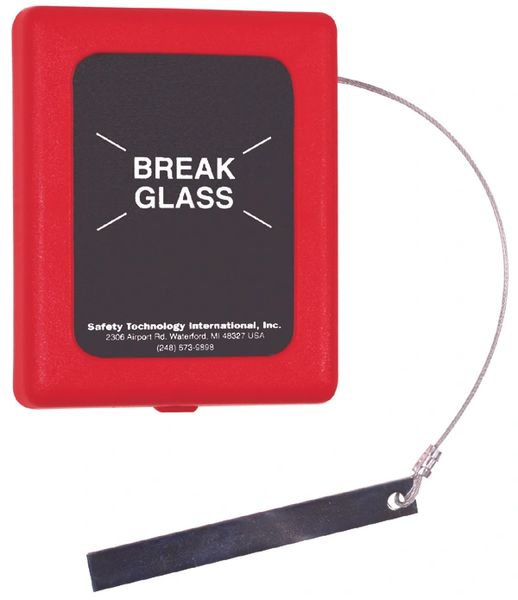 STI-6700: Break Glass Stopper® - Keys Under Glass
Break Glass Stopper® - Keys Under Glass
STI-6700
This protective Keys Under Glass Cover allows emergency keys to be readily available in case of emergency, but not too accessible. Keys remain visible on an internal hook while being protected by a face of protective glass. In order for someone to get the keys, they will have to break the glass. Easy to install. Once installed, the cover allows authorized entries.

STI-6700 FEATURES

Excellent way to protect emergency keys from wrongful use.

Keys remain visible as well as available in case of an emergency.

Simple, inexpensive glass replacement (Item number SUB 67).

Three year guarantee against breakage of the polycarbonate housing within normal use.
Polycarbonate is UV-stabilized.

Typical working properties of polycarbonate are -40° to 250°F (-40° to 121°C).

Fast and easy installation.

Dimensions the same as STI-6100 Break Glass Stopper.

Gasket available to improve weather resistance.