STI-6600: Mini Stopper II® with Horn - Flush Mount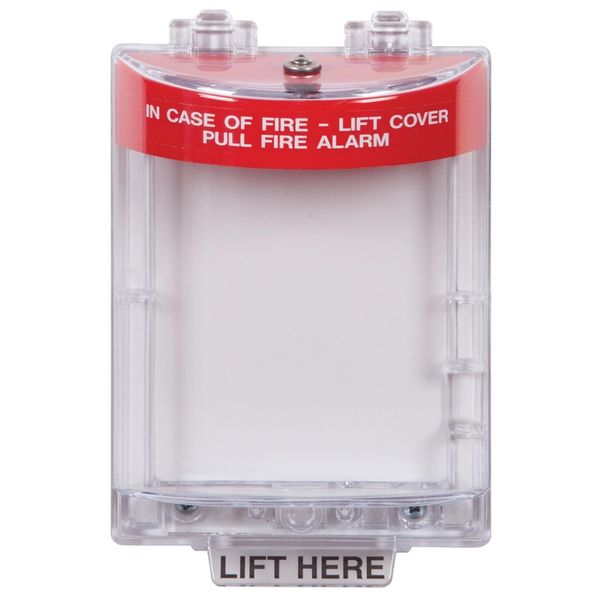 STI-6600: Mini Stopper II® with Horn - Flush Mount
Mini Stopper II® with Horn - Flush Mount
STI-6600
This unique device has helped stop false fire alarms around the world for over 30 years, without restricting legitimate alarms. With a custom label the STI-6600 is also ideal for access controls, digital keypads, smaller manual pull stations, shutdown switches in computer rooms, workshops and much more. The strong, durable construction takes the toughest knocks while it guards against accidental or intentional physical damage.

STI-6600 consists of a clear, tamperproof, super tough polycarbonate cover, piezo horn and frame that is designed for flush mount manual pull stations. When lifted to gain access to the protected unit, (its optional) a piercing 105 dB battery powered warning horn sounds. Immediate attention is drawn to the area and a prankster will either run or be caught.

STI-6600 FEATURES

Protects against vandalism and accidental damage.

UL Listed to U.S. and Canadian safety standards

CSFM obtain local permission (AHJ)

UL and cUL Listed for custom labeling.

ADA Compliant.

Fast and easy installation.

Comes complete with 105 dB horn.

Cover is molded from thick, super tough polycarbonate material.

Three year guarantee against breakage of polycarbonate in normal use (one year on electro mechanical and electronic components).

Perfect for protecting shutdown switches in computer rooms and workshops as well as other push button units.

Cover is UV-stabilized.

Typical working properties of polycarbonate are -40° to 250°F (-40° to 121°C).

Custom labeling available (incurs a fee).

Note: End user must verify the alarm and battery function every six months and replace battery annually or as required.