STI-6505: Mini Stopper® without Horn with Spacer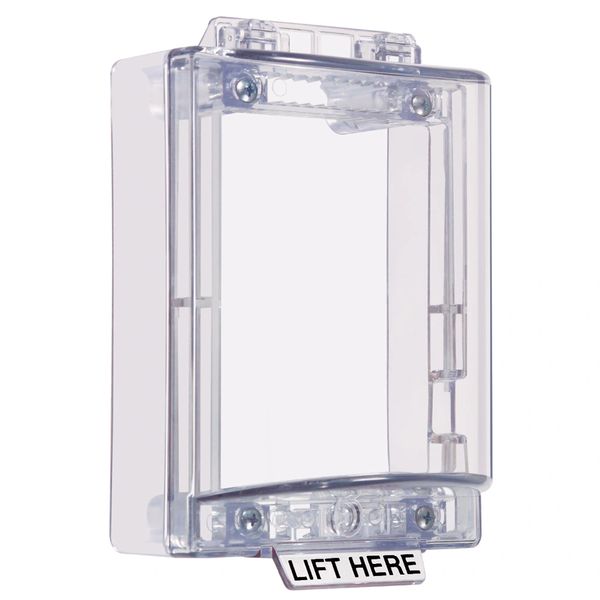 STI-6505: Mini Stopper® without Horn with Spacer
Mini Stopper® without Horn with Spacer
STI-6505
This versatile protective cover helps prevent theft and vandalism to access controls, digital keypads, push buttons and smaller manual pull stations, volume and lighting controls and much more around the world for over 30 years without restricting access to protected device. The strong, durable construction takes the toughest knocks while it guards against accidental or intentional physical damage.

STI-6505 consists of a clear, tamperproof, super tough polycarbonate cover, conduit spacer and frame. This Mini Stopper, polycarbonate protective cover, is backed by a three year guarantee against breakage in normal use.

Message labeling normally located at the top of an STI cover is not available for this product. For equivalent cover with labeling available, please see STI-6545.

STI-6505 FEATURES

Protects against vandalism and accidental damage.

Fast and easy installation.

Cover is molded from thick polycarbonate material.

Cover is UV-stabilized.

STI-6505 is for surface mount (Flush - STI-6500).

Includes 2" clear conduit spacer with two conduit knockouts.

Can be used over volume or lighting controls.

UL Listed to U.S. and Canadian safety standards.

MEA Approved for outdoor use.
CSFM obtain local permission (AHJ)

Typical working properties of polycarbonate are -40° to 250°F (-40° to 121°C).

Three year guarantee against breakage of polycarbonate in normal use.

See Technical Data Sheet for dimensions.

ADA Compliant.