STI-4130: Break Glass Stopper® - Large with Spacer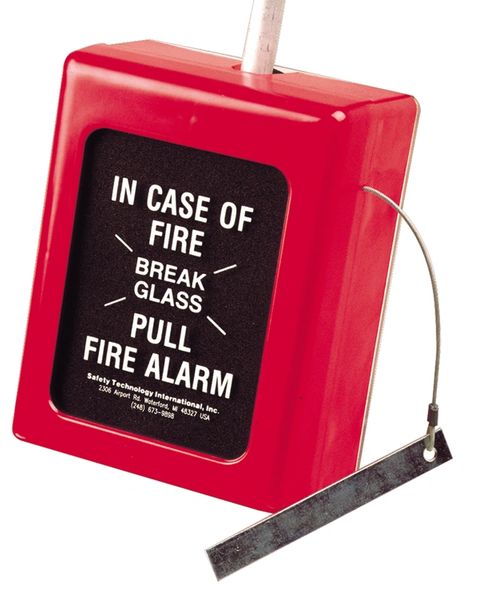 STI-4130: Break Glass Stopper® - Large with Spacer
Break Glass Stopper® - Large with Spacer
STI-4130
Accepted by fire marshals, this cover is designed for areas where a "break glass" cover is specified, such as unsupervised areas. It consists of a red polycarbonate cover, mounting frame, pane of single-strength clear glass (easily replaced when broken), conduit spacer, glass-breaking bar and anchors for installation.

Local fire marshal approval should be obtained prior to installation.

STI-4130 FEATURES

Housing is molded of super tough polycarbonate and is UV-stabilized.

Fire alarm remains clearly visible and accessible.

Fast and easy installation.

Includes conduit spacer for mounting around existing exposed conduit.

Simple glass replacement.

Accepted by many fire marshals.

Three year guarantee on polycarbonate housing against breakage and damage in normal use.

Fits virtually all manual pull stations (see Technical Data Sheet for dimensions)

Typical working properties of polycarbonate are -40° to 250°F (-40° to 121°C).

Gaskets available to improve weather resistance.