Clock/Bell Damage Stopper® 10.5" Diameter STI-9631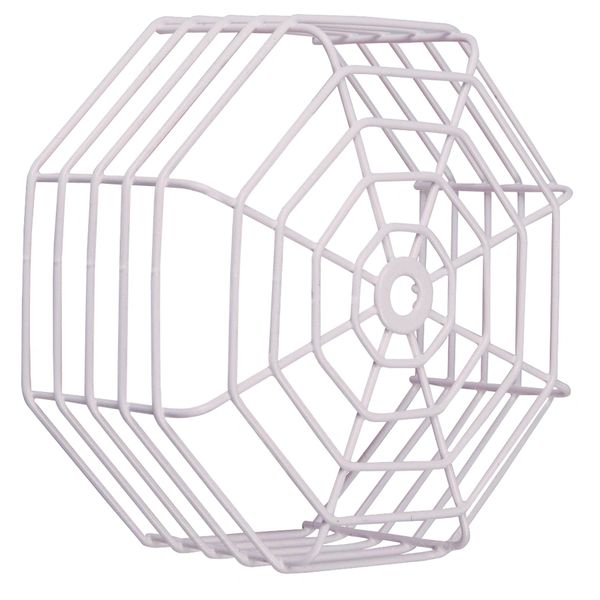 Clock/Bell Damage Stopper® 10.5" Diameter STI-9631
Clock/Bell Damage Stopper® 10.5" Diameter
STI-9631
Highly recommended for gymnasiums and other areas where abuse is severe.

This super tough cover is designed to protect clocks, bells and similar instruments. The unit is constructed of 9-gauge steel wire with corrosion resistant polyester coating. The octagon, spiderweb like shape also helps this cover take tough knocks in stride.

As all STI protective covers, this Stopper is backed by a three year guarantee against breakage in normal use. Because the unit is white in color, users report that their clock numbers are easier to see than with darker competitive guards. Installation is easy and tamper resistant hardware is available.

STI-9631 FEATURES

Web-like octagon shape of 9-gauge coated steel wire makes them extremely difficult to break.
Fast and easy installation.
May be spray painted once prior to installation to match decor.
Simple removal for servicing or routine maintenance.
Tamper resistant hardware (screws and bit) are available.
Measures 10.5" diameter by 6" deep.
Three year guarantee against breakage in normal use.